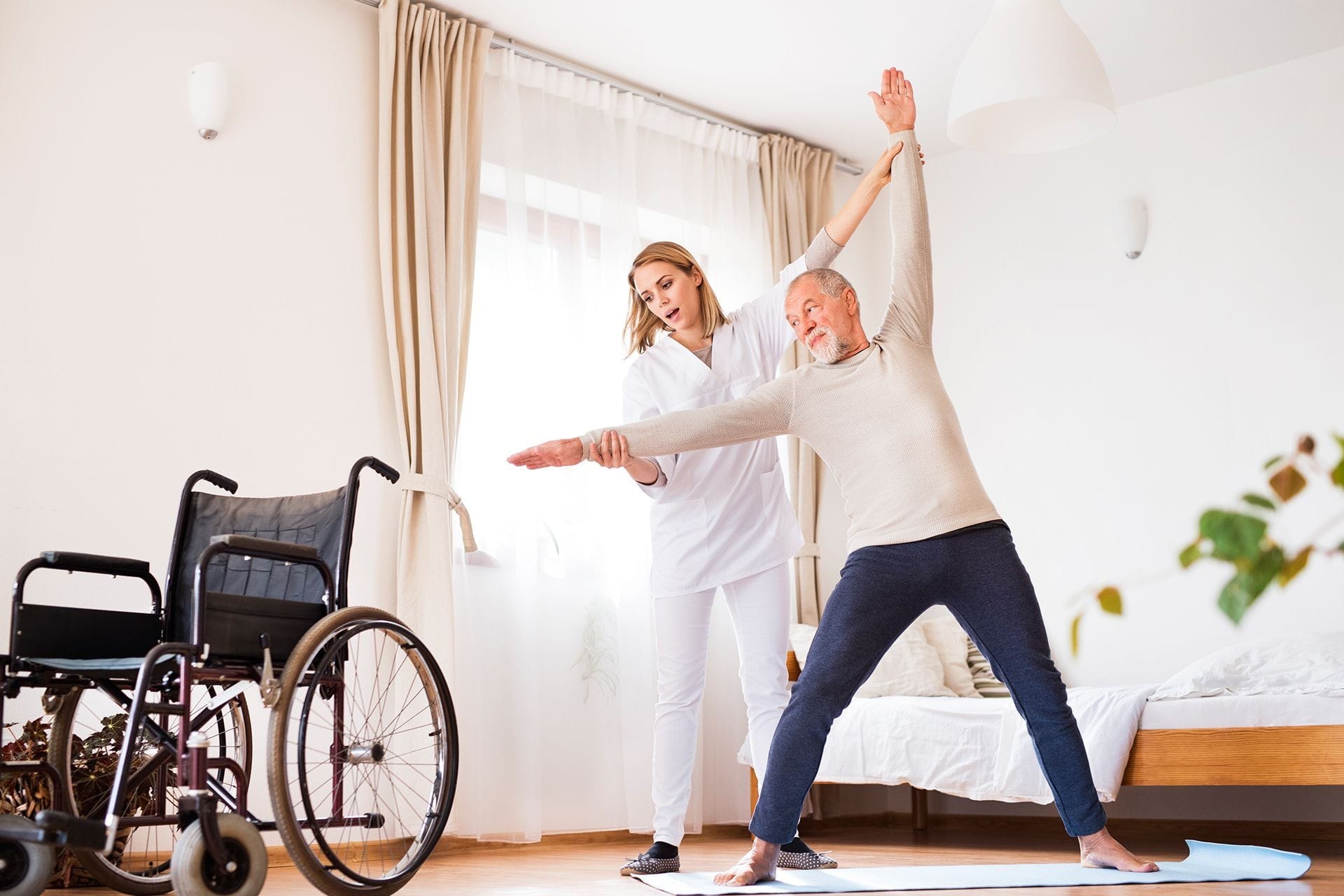 Medicare Covered. Call To Speak To A Nurse Now.
Examples of Those Who May Qualify For In-Home Care Include:
People for whom it takes a taxing effort to leave the home may qualify for in-home care
Patients with dementia or severe memory impairment
People who have lost the use of an upper extremity and may be unsafe to use stair handrails
Patients who have to take portable oxygen with them
Patients with limited ability for ambulation due to pain or weakness (i.e. sprains or breaks)
People at risk of a fall or who struggle with balance
People who use crutches, canes, wheelchairs, or human assistance to leave the home
Patients with severe heart and respiratory disease
IF YOU'VE GOT MEDICARE, YOU'RE COVERED
Covered by another insurance provider?
STRIVING FOR THE BEST PATIENT OUTCOMES POSSIBLE
According to a recent study, when compared to state and national averages, Danny's Home Health Care patients were more likely than to see improvements in breathing, walking and moving around, bathing, and getting in and out of bed. Our patients were more likely to have their home care started in a timely manner, had less pain when moving, were checked for risk of falling and depression, and were current for their flu and pneumonia shots.
OUR HOME HEALTH CARE SERVICES
We're A 5 Star Home Health Care Agency
We're prepared to handle a wide array of in-home care needs, including working with those recovering from surgery or injury to those dealing with disabilities or chronic illness. All patient care plans are also highly customized and there are no out-of-pocket costs. We're CMS-certified and CHAP-accredited. Call us today, anytime day or night, and talk to one of our highly trained medical concierge representatives. We're ready to come to your location for a free consultation.
They all took their time, didn't hurry anything, and provided a surprising quality of care!

"Very professional, competent and comforting - just what is needed!"

"Second to none, Danny's Home Health Care Agency has the greatest and most professional and compassionate Nursing and Therapy Staff I've had the privilege to work with. "

"Every one works together to go that extra mile to care for our clients and their families."

"They kind and courteous. Very knowledgeable abd helpful. Communication is excellent."

"Wonderful company! They care about their patients and go above and beyond."

"Danny's Home Healthcare has been a godsend for me."

"We were very pleased with Danny's Home Healthcare and David Valentine."

"He was kind and compassionate but very knowledgeable. I will go home reassured that she is in good hands."

"They have been very helpful, on getting me back on my feet...literally!"